Western
Supporting documents for Western Theme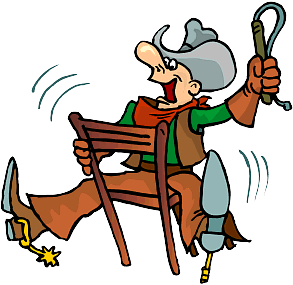 Since we were born and raised in the West, Cowboy/Western has been a natural theme for us to draw from for many years.
For the past few years we have served in Cowboy Churches therefore this arsenal of material has grown exponentially.
From Junior Camp 4 day sets of materials to Sunday morning Children's Church, take your pick from Puppet scripts, People skits, Highly illustrated preaching/teaching messages, Worksheets, and VBS.
We are happy to recommend material depending on your setup from 5 children to 500 children at a time. Examples follow:
There are no documents in this category