Wrangler Church News & Bulletins
Children's Church
Wrangler Children's Church Basic Structure
After many years of Children's Church Ministry we have served in those running from 5 children to 500 children in attendance.
The cultures have varied widely.
The ideal structure follows a Back to Basics Approach with 4 part pattern much like the following with variations in age groups, personnel, & facilities:
Opening

Message/Lesson

Salvation Presentation

Bible Game Time
Opening:
Opening Time is a short attention focus segment lasting from 5 minutes to 10 minutes maximum. Often we combine ages 4 years through 12 years for this segment before dividing out the age groups into Little Wranglers and Wranglers at the close of Opening Time.
A variety of different things can happen in Opening Time.
Choose one or more from Suggestions:
Puppets
Music
Object Lessons
Skits
We have played small games or thrown lariats while we visited with the children.
Choose one or two things at the most. This is not the main event; it is the focus time. This happens while late comers are getting settle in; while last minute distractions like bathroom time is finished up; while new visitors are being signed in at the last minute at the attendance table.
Puppets: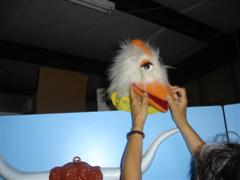 Puppet Scripts are available.
Each week in the Wrangler Church Opening our main character puppet, Henryetta Hen, directs the Puppet Team with her antics. Surprises abound as the Chicken Puppet demonstrates a Bible Principle.
Generally speaking folks have had great success with a Character Puppet that interacts with a leader/teacher. One church has adopted a Cow Puppet, another a Racoon Puppet, another has a Crazy Wild Bird, and another a Cowgirl Puppet.
Melodrama Skits: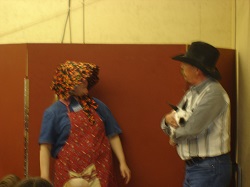 Melodrama Skits are available as stand-alone skits or as skits to coincide with series or VBS/Camp themes.
Skits keep them coming back week after week to see what happens next.
Useful a few times a year for a special series or for VBS everyone looks forward to the skits that teach!
Preaching/Teaching: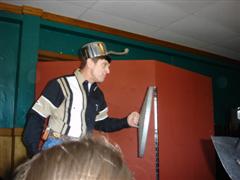 Lesson Series , Stand-Alones or VBS Packages : Take a look at over six years of Illustrated Messages/Lessons for all ages.

Appropriate age level ILLUSTRATED preaching/teaching EVERY week.
THIS IS THE MAIN EVENT. God's Word will not return void. This is His Heart.
We give them the Word and He brings the results.
Salvation Explained [Ages 1st-6th]: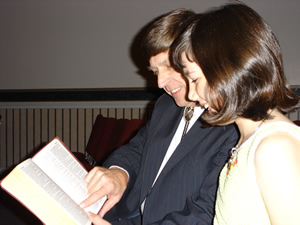 See the Salvation Page where you may download & view Flash Cards & Several Resources to assist with Follow-Up, as well as a more detailed explanation of the Salvation Presentation.

In Children's Church Salvation is briefly explained via flash cards or powerpoint presentation.
The children are then offered an opportunity to voluntarily sit down with a counseler and discuss a further explanation of salvation.
While some children are with a counseler, we go forward with a Bible Game.

Little Wranglers Church Ages 4 & 5 years have a Craft or Activity During this Segment of Time.
Bible Games:
Bible Game Time reinforces the preaching/teaching Bible Time.
Excitement Soars & the Children do not want to go home yet!
See Details of Games & How to Make on a Zero Budget: